About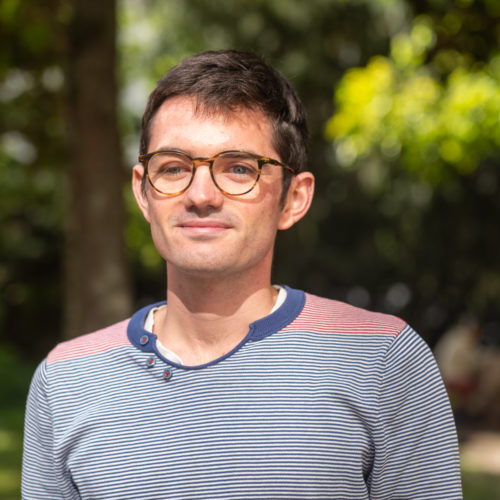 Introduction.
I am currently a PHD Student under the supervision of Stéphane Nonnenmacher at Laboratoire de Mathématiques d'Orsay (Université Paris-Saclay), in the team AN-EDP. I am also AGPR at l'Ecole Normale Supérieure (Paris)
Teaching
In 2021-2022, I am teaching assistant for the lecture "Topologie et calcul différentiel" for first year students at the ENS Paris. The lecture is given by D. Chelkak. His lecture notes are available at this adress. All the material for the TDs can be found Here on Moodle
Keywords.
Semiclassical Analysis; open hyperbolic systems ; obstacle scattering ; scattering resonances
Enseignement.
En 2021-2022, tout comme en 2020-2021, je suis chargé du TD de topologie et calcul différentiel. J'anime également un groupe de travail de 2eme année.
En 2020-2021 et 2021-2022, les cours sont assurés par D. Chelkak. Les notes de cours sont disponibles sur sa page web à l'adresse suivante
Tous les documents (énoncés, corrigés, DMS, annales de partiels et d'examens) et informations concernant les TDs du cours de Topologie et Calcul Différentiel sont disponibles sur le moodle de l'ENS : Moodle du premier semestre de L3

Liste des TDs :

Liste des DMs :
Research
I am intereted in the study of resonances in open hyperbolic systems. In particular, I study the problem of scattering by obstacles, where I'am interested in the distribution of the resonances of the Laplace operator outside the obstacles. In the high-frequency regime, the behavior of this quantum object is related to its classical counterpart, namely, the billiard flow outside the obstacles. The trapped set of this flow plays a crucial role in spectral gap problems and resonance couting.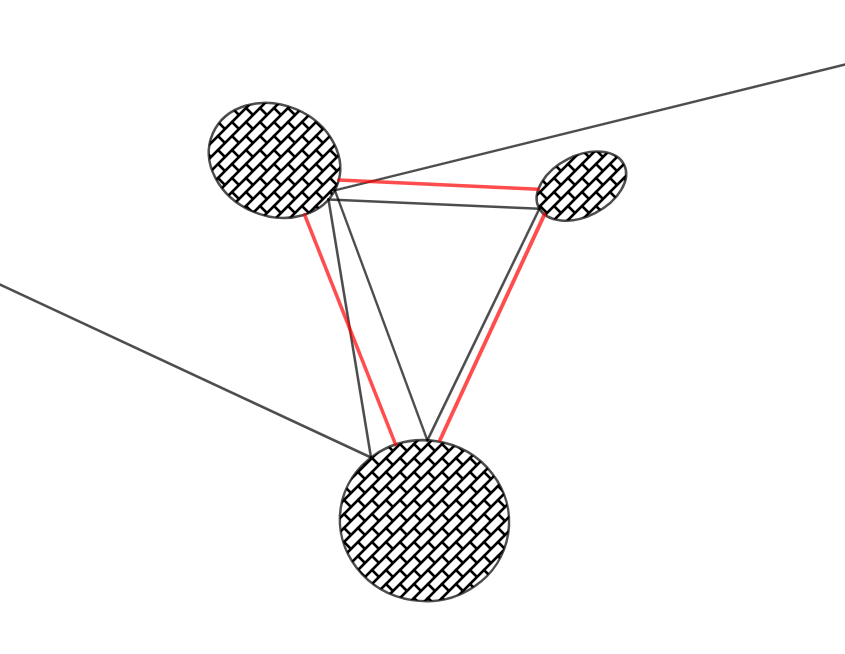 Curriculum Vitae
Education
PhD
2020 - Present
Sous la direction de Stéphane Nonnenmacher, au Laboratoire de Mathématiques d'Orsay
Agrégation de Mathématiques
Session 2020
Rang 1
Préparée à l'Université Paris-Saclay
ENS Paris
2016 - 2020
Elève Normalien
M2 AMS validé à l'Université Paris-Saclay (2019)
Diplôme de l'ENS (2020)
Classes préparatoires
2014 - 2016
MPSI/MP*, Lycée Louis Le Grand (Paris)
Enseignement
AGPR au DMA
Topologie et Calcul Différentiel (L3) 2020-2021 & 2021-2022
Groupe de Lecture : Introduction à l'analyse semiclassique (L3) 2020-2021
Groupe de Travail : Lois de Weyl (M1),2021-2022
Colleur en CPGE
De 2016 à 2020. Colleur en MPSI et MP* au lycée Louise Le Grand.
Autre
Co-organisateur du séminaire des doctorants d'analyse d'Orsay, avec L. Gassot et N. Camps en 2020-2021 et A. Prouff en 2021-2022.
Aide apportée à F. Bourgeois pour les corrections des problèmes du Marathon des Maths d'Orsay. (2020-2022)
Correcteur en Maths du concours d'entrée de l'ENS session 2021.
Exposant au séminaire Maths pour Tous (2017)
Contact
Office (Orsay) :
Université Paris-Sud, 91405, Orsay Cedex, France. Batiment 307.
Office 3A20.
Office (ENS):
Départements de Mathématiques et Applications, Ecole Normale Supérieure. 45 Rue d'Ulm,75005 Paris France.
Office C21, Mezzanine (Espace Cartan).
Email:
lucas.vacossin 'at' ens.psl.eu